Welcome to M and L Taxis
M & L Taxis is based in Mildenhall and was first established in the late fifties, early sixties when we worked under the name of Mildenhall & District Cab Owners Association. We are one of the largest taxi companies in the Forest Heath area.
This name still stands today but we trade as M & L Taxis and couriers. We have 26 hackney carriages comprising of 4,6,7 and 8 seater vehicles and we can also provide wheelchair accessible vehicles subject to availability.
The fleet is licensed by Forest Heath District Council. The 26 hackney vehicles are painted black and yellow and are easily distinguishable.
All vehicles are fitted with taxi meters which are calibrated and checked regularly to ensure the cost per mile is standard throughout the Forest Heath Distict Council area.
All the drivers undergo both police national computer and enhanced level criminal record bureau checks.
Hackney carriages are the vehicles that work the main taxi ranks in the area and can also be hailed in the street (providing we are in our licensing area).
Each vehicle has a "TAXI" sign on the roof and all our vehicles carry the M & L logo and telephone number on the driver and passenger doors. The site address is a recent addition.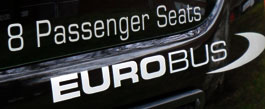 Enquiries and bookings can be made by telephone or by email through this site.
Email should be used for advance bookings only (24 hours minimum) and such bookings will be confirmed by return email.